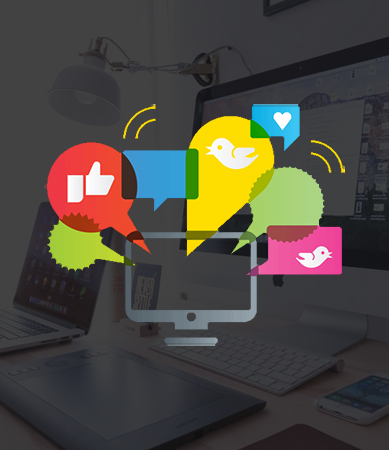 Advanced Portal Development Solutions just a call away! We at Best CakePHP Team are masterful in the art of devising PHP Web portal development platforms that are a true reflection of your brand vision. Our globally-acclaimed PHP Web Portal Development & design services are highly apt at reinventing your online brand through aesthetically pleasing themes as well as fostering Portal Development Solutions that are in-sync with the latest market trends.
In today's cutthroat environment, it's no longer sufficient to merely own a vanilla online portal with no material to it. We have a team of extraordinary developers who are known for their unparalleled proficiency in providing advanced PHP Web Portal Development approach that revolves around making the site look eye-catching and yet lightweight. Courtesy of our first-rate Web Portal Development & Design Solutions, we pretty much guarantee instant brand growth to all our wonderful clients. The thing about the modern marketplace is, it's simply not enough to own a bland website that barely does much more than simply being there. If the customers don't engage with your brand, then they simply don't give you their business, which is exactly why your business needs expert Portal Development Solutions via the added magic of PHP which helps instantly gain traction with the modern consumer base.
BestCakePHPTeam is a specialist in site improvement utilizing the most globally acclaimed server-side language called PHP for developing web portals that are compatible with all different search engines and browsers. We also integrate social media sites to your web portals so that your target audience can directly engage with your brand. For years, we have delivered impeccably Web Portal Development & Design Solutions to business owners ranging from dating sites, sports betting, food delivery industry, etc, therefore we have a complete understanding of what the customers of a certain genre want when visiting a site for their specific purposes. Our highly experienced web designers are capable of using PHP terminologies to fashion out the best Portal Development Services that will stimulate the growth curve and cause our physical brand to grow as a result of its massive online success.
Through our unmatched Portal Development Solutions, we are able to meet the prerequisites of a custom web platform which includes singular features that the clients specifically want to be unique to their brand. We are the cutting edge CakePHP development agency with a solid hold on the most recent frameworks for improvement, for example, CakePHP, Symphony, Yii, Code Igniter, etc. The blend of improvement and advancement permits us to convey expert PHParrangements all over the world.